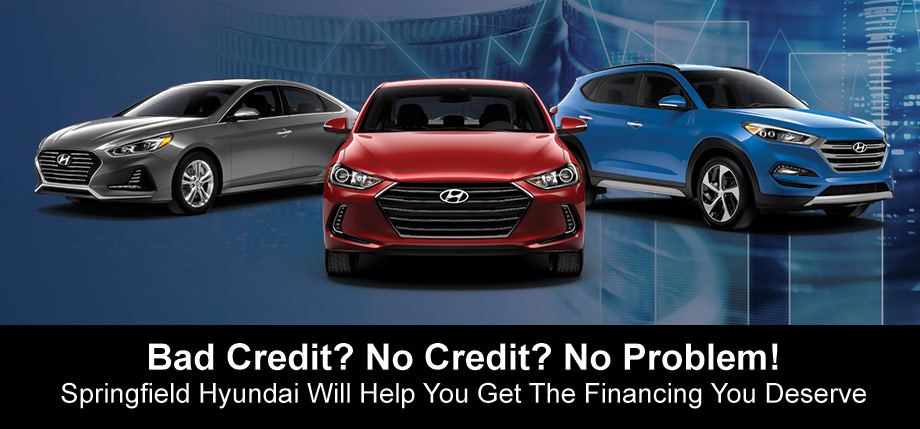 Financing For All
There's only one place to go for a better financing experience - Springfield Hyundai! Getting the car you've always wanted doesn't have to be a hassle. Unlike the other guys, Springfield Hyundai works with you to ensure you get the financing you deserve! We're eager to provide financing for your new car, and can assist in used car financing.

Two Ways To Begin
We offer two distinct ways to start your financing. You can visit our dealership in person and talk with one of our finance experts or you can complete it online! The choice is yours!

Start Your Financing Process Today!
Start your journey toward securing financing for a new car at Springfield Hyundai! We will work with you to secure a no credit car loan if your situation demands it. We have strong relationships with our customers, and are committed to finding you the perfect car loan company to suit your car finance needs. Visit us at the dealership or start the process online by chatting with a representative!